Boarding Training
Boarding training is our most effective and most popular program. Your dog receives extensive one-on-one training with our skilled trainers, and is exposed to the distractions encountered in daily life.
This process begins with an Assessment Consultation at our training center. We take a detailed history, make suggestions on changes to the daily living environment of the dog, review nutrition, and discuss with you a training plan tailored to your needs. The cost of the Assessment Consultation is $ 210.00 and lasts approximately one and one-half hours.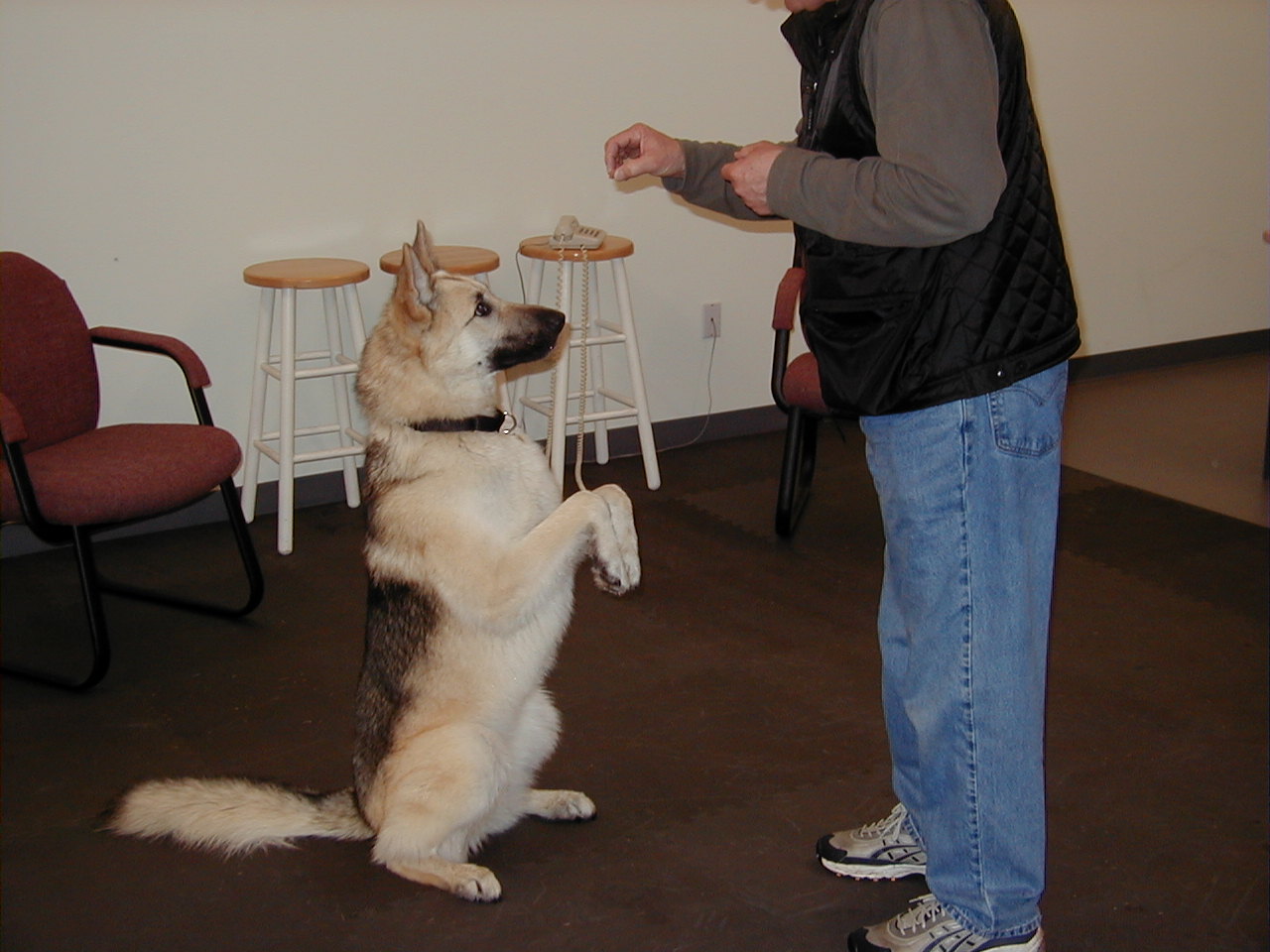 Your dog will learn new skills and commands. Training sessions take place at our indoor training center, local shopping areas, and local parks. This well rounded approach will allow your dog to generalize his new skills and behaviors. Rest periods are spent with his trainer. Evenings are spent in the home of the trainer social skills are learned and your dog interacts with other dogs.
Each training plan is customized to the individual dog. Your dog could learn any of the following skills and commands, depending on the training period chosen, and your priorities: Attention, Sit, Down, Stand, Come when called, Loose Leash Walking, Sit Stay, Down Stay, Place, Leave It, Shake, Relax, Roll Over, Settle, and General Self Control.
Typical boarding training periods are two weeks and three weeks. Each includes a review and turn-over session with the owner to explain the techniques used, the commands learned, and suggested maintenance to continue learning and polishing of the skills taught. Within two weeks of turn-over a follow session is included to answer any questions and monitor progress at home.
Boarding Training 2 Weeks $ 1,200.00
Boarding Training 3 Weeks $ 1,800.00
Boarding Training Refresher $ 600.00
(one week existing, clients only)
Additional periods and split period pricing upon request.
Effective December 1, 2016.
Pricing subject to change.